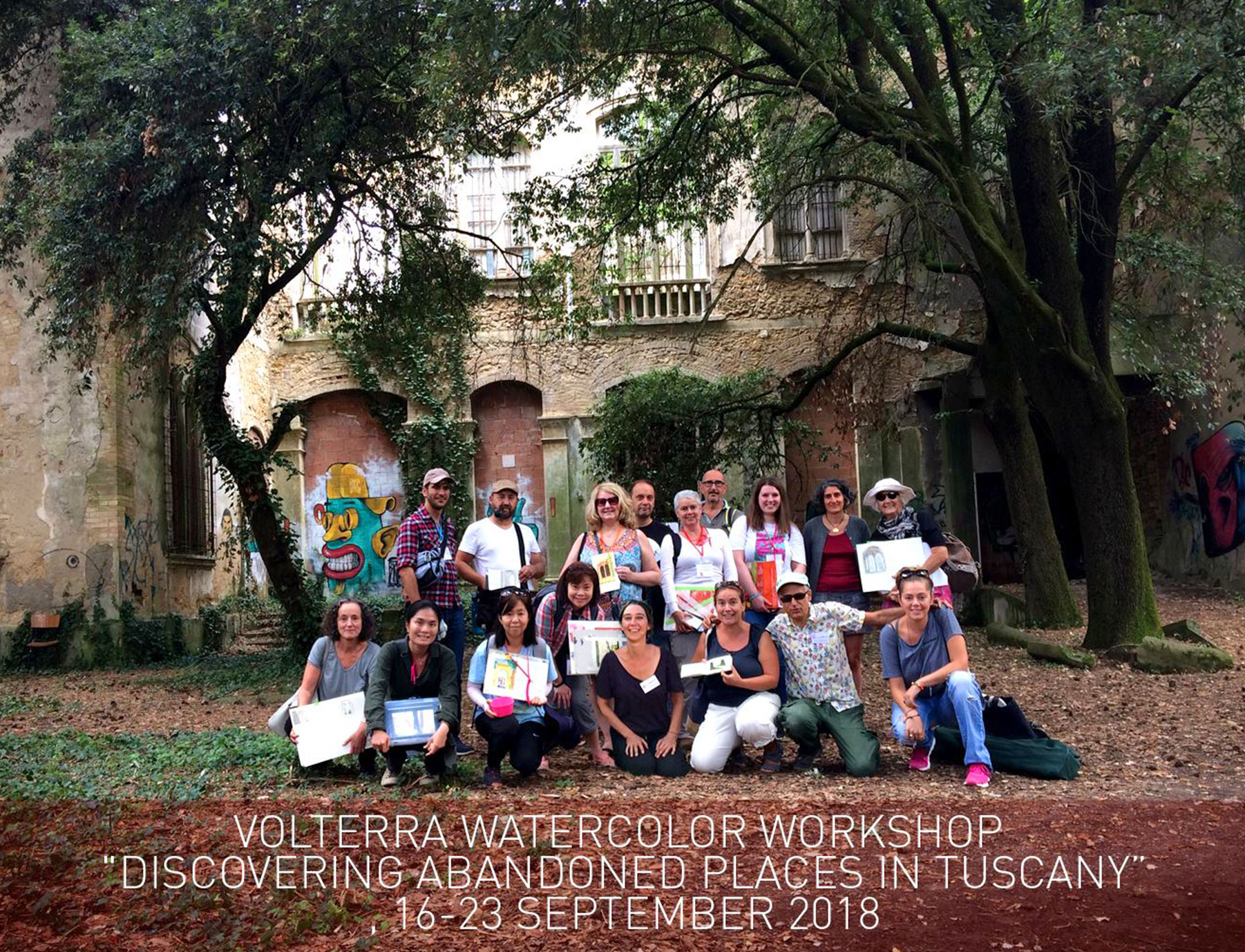 The annual Volterra sketch workshops started by Simo Capecchi at Villa le Guadalupe and in collaboration with Urban Sketchers in 2010.
Since 2017 the workshops have been directed and run by Majid Modir and also developed specifically to "watercolor workshops" two times a year (May and September editions).
Each year had a specific educational aim with the special locations:
2017, "Frame the world, differently!" with focus on compositions
2018, "Discovering abandoned places in Tuscany" with focus on values
And in each edition a known watercolor instructor has been participating as a guest artist:
Mikael Jacobsson May 2017
Kelly Medford September 2017
Anders Mohlin May 2018
Kelly Medford September 2018
Watch the video with images from our latest workshop!
See individual previous programs and selected photos:
2017
PROGRAM
PHOTOS