May and September 2023 /

WATERCOLOR + COOKING WORKSHOP WEEK IN TUSCANY
Let's Paint and Cook together!
Eventually we have organized a workshop combining ART & FOOD – according to the wishes of some previous participants! There will be outdoor watercolor painting and indoor cooking during a week in the medieval town of Volterra! Lead by visual artist & watercolor instructor Majid Modir –with big passion for cooking, and accompanied by talented illustrator Pia Koskela as the guest teacher. Pia will guide us in arranging a colorful recipe book. 
Find the full Program & Rates HERE !
Download the Registration HERE!
Save the dates May 21-28 or September 10-17 and apply by sending a mail to:  workshops@il-punto.org
*
August 2023
/ SUMMER WORKSHOP IN SWEDISH ISLAND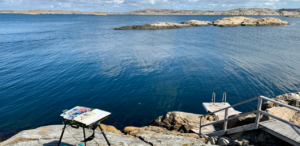 "WHERE THE SEA EMBRACES ROCKS
AND THE SUN CREATES SHAPES & SHADOWS"
As a recurrent tradition of outdoor painting in the Swedish archipelago, we have arranged a program as two by 3-day workshops during a week in August at the picturesque island of Tjörnekalv.
Save the dates
14-20 AUGUST
and read / download the program (PDF in Swedish)
HERE
!  Check out the Facebook Event (with translation)
Watch a video with glimpses of this event from last year
HERE
!
*
PRIVATE MASTER CLASSES / WATERCOLOR LESSONS ON DEMAND BY MAJID MODIR IN TUSCANY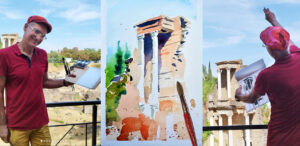 LET ME BE YOUR PERSONAL INSTRUCTOR!
"Tailor Made" class in 1-2 days during the months April-October. In Volterra or surroundings, for 1-2 persons. 
For more information please send a mail with your requests to: workshops@il-punto.org